Customer:  Leanna B.

  Customer Rating:  Johnson City, TN

The cleaning crew usually consists of 2-3 young ladies on a schedule of every two weeks.They are punctual and do a very thorough job. My house sparkles and smells SO good. I was given a list of products to have on hand and am notified promptly when replacements are needed. Occasionally there are times I don't want a particular room cleaned (ie, before Christmas I used a bedroom to wrap and store gifts). They gave that room extra attention the next time they came. If there is an unexpected change in their schedule I receive an e-mail or text from Elaine Skelton , the owner of the service, so that a make-up time can be arranged.

The very first time they came was two years ago shortly after my diagnosis with breast cancer. This was arranged by my daughter and mother. They did a DEEP CLEANING of my entire house and I was amazed...even got my blinds almost as white as the day I bought them! Throughout my chemo treatments and subsequent surgery they were considerate of my occasional need for privacy and quiet while continuing to give excellent service. We have a boxer dog. They are good to let her out when needed. She is my "nervous Nellie" around strangers but loves these ladies and is not at all scared when they are in our home. I wanted to include this information in order to let potential new clients know that not only does Skelton's Cleaning Service do a good job with what they were hired to do but they are good people

  Customer: Janet T.

Great Cleaning Service

They have been cleaning my house for the past two months and I couldn't be happier with their service. They are $5 more than their competition with exceptional service. These ladies came with one day notice several times as I had "emergency" company coming - I might add that they all had to work overtime to do this. Yes, they are growing - does that tell you anything about how good their service is? Jump on the wagon early! btw.. middle class neighborhood -- they don't discriminate. They treat me like I live in a $0.5M house. Satisfied Customer - Janet T.  Kingsport, TN

Customer: Deanna G.

  Customer Rating:   City: Blountville, TN

Project: Maid Service

  "Elaine and her team did a wonderful job. They went above and beyond while I was in the middle of a move. I am so thankful that they could accomdate me on such short notice and I will hire them for routine cleaning at my new home. I can't thank them enough for what they did for me!"   

  Customer: April D.

  Customer Rating:   City: Jonesborough, TN

Project: Maid Service

  "They did an awesome job!!!"   

  Customer: Rhonda B.

  Customer Rating:   City: Johnson City, TN

Project: Maid Service

  "The ladies were very courteous and came prepared with everything they would need for cleaning. They did a great job, and when they left I just had to sit and enjoy the nice clean smell and feel of the rooms. I will definitely be having them back again. "   

  Customer: Not disclosed

  Customer Rating:   City: Kingsport, TN

Project: Maid Service

  "very organized crew. "   

  Customer: Peggy K.

  Customer Rating:   City: Johnson City, TN

Project: Maid Service

  "It was a total success from the moment they entered my home. I had the Spring Cleaning and the women ( Six of them ) came in with buckets and mops etc. They didn't waste time getting busy......all the time laughing as they scrubbed away. When they left I just walked through my thoroughly clean home and marveled at the excellent job those lovely ladies did. I am one happy lady and have recommended them to a friend at church today. What a blessing to have found this cleaning service. Peggy Keefe, Johnson City, Tn."   

  Customer: Not disclosed

  Customer Rating:   City: Jonesborough, TN

Project: Maid Service

  "Very professional in her initial meeting with you and was very pleasant to talk to. I would recommend Skelton's Cleaning Service. They go above and beyond themselves to starting the dishwasher is the dishes need to be washed and taking the trash out. They will clean how you want, whether you want furniture polish or not. If you have any concerns she will accommodate you. Hats off to her and her ladies that she employees!"   

  Customer: Not disclosed

  Customer Rating:   City: Johnson City, TN

Project: Maid Service

  "Good!"   

  Customer: Not disclosed

  Customer Rating:   City: Johnson City, TN

Project: Maid Service

  "They arrived an hour later than expected but Elaine was very professional and brought with her a team of 4 very professional, mature, and personable women who each had a task and went right to work. They cleaned 2 bedrooms, 3 baths, kitchen, and a few other living rooms (about 2,000 sq ft) in 90 min to excellent standards including taking out all the trash. We were the last house they cleaned that day and it is the holiday season so I'm giving them the benefit of the doubt on the time of arrival. Pricing was reasonable. We'll definitely use them again."   

  Customer: Connie L.

  Customer Rating:   City: Johnson City, TN

Project: Maid Service

  "Elaine was very friendly and quick to respond to my request. All the ladies were friendly that came to clean and did a good job. They were quick and quite, but seemed to do the necessary cleaning. I will keep them as a regular cleaning service."   

  Customer: Richard A.

  Reference:   Project: Post Construction - Clean-up

  " Great Contractor"

I

Residential Cleaning Hours

Monday - Friday

8 am to 5 pm

Saturday - Closed

Sunday - Closed

Closed - All Major Holidays

Servicing Tennessee

in the following cities: 

Kingsport

Fall Branch

Sulpher Springs

Gray

Johnson City

Jonesborough

Blountville

Piney Flats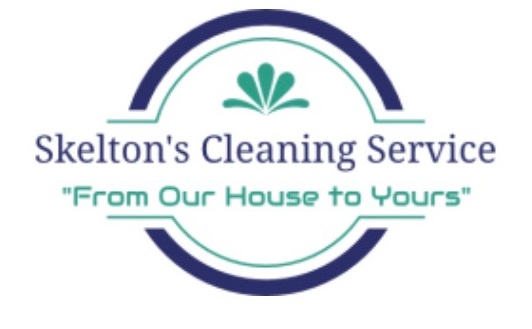 Call for a FREE estimate TODAY

(423) 276-5506

Courteous, Friendly &

Professional Crew

Licensed, Insured & Bonded

Professional Efficient

Detailed

Proudly servicing customers since 2006

Rob B.

Kingsport, TN

Elaine....Another excellent job today thank you so much. 

Wendy B.

Blountville, TN

The house looks and smells great!  The floors are so shiney!! Please tell the girls I said thank you so much!!

This was an inital deep cleaning

Jeff M.

Kingsport, TN

Just to let you know, the house looked awesome today.

Aaron C.

Johnson City, TN

Very thorough and detail oriented. Very conscious about how I felt about the cleaning service performed. In short they did a great job and have been retained on a 2 week schedule.   

Customer: Linda B.

Kingsport, TN

Elaine was so professional right from the start. She came and described her services and has an excellent system for estimating cost for service. She was able to work me into her schedule quickly and made me feel very comfortable. Her team was efficient and through. They did an awesome job very quickly. My home looked great and I would highly recommend Skelton's Cleaning.  

Cheryl K.

Johnson City, TN

Elaine followed up immediately by email and phone contact and supplied info about her services through her website which was very informative and easy to use. We scheduled an introductory appointment. Mrs. Skelton is a lovely, intelligent woman who believes strongly in her ability to provide quality service. I have contracted with Skelton's for a spring cleaning and a bi-weekly cleaning service. Prices are very reasonable for the service provided and I look forward to beginning the working relationship."   

Janie C.

Kingsport, TN

The Skelton cleaning crew was very professional and did a great job cleaning our house.

Kim M.

Kingsport, TN

We are very pleased with Skelton's Cleaning Service. Their pleasant and friendly team was very thorough and professional. They were very careful with our home, furnishings and possessions. It is so nice to have our home taken care of and respected, we have scheduled their service on a regular basis. In a short period of time, the ladies had our home clean and fresh. We haven't been as satisfied with other cleaning services in a number of years. Great home cleaning service.   

Mandy D.

Johnson City, TN

All areas of the house were well cleaned. We use this service every two weeks and have been for more than 4 years now

Billie R.

Johnson City, TN

I have had Skeltons as my residential cleaning service for years. They provide excellent routine house cleaning. I chose a bi-monthly schedule.  I have a very busy schedule with work, kids and a full after school activity list. It is a great help to have found such a wonderful and caring cleaning service to help keep our little free time from being spent cleaning. Skeltons cleans everything from the floors to the cabinets and counters. They change the sheets, make the beds, clean the bathrooms, dust.

Customer: Donna A.

Piney Flats, TN

The ladies are always very pleasant, courteous and professional. I would recommend Skelton's to anyone.   

Myra H.

Johnson City, TN

Fast, friendly and did a fantastic job.